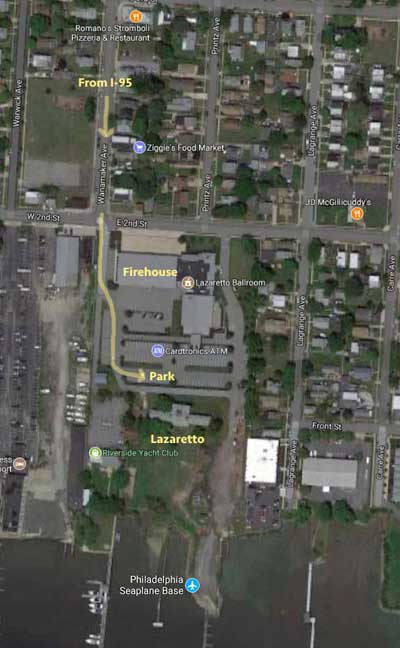 Physical Address (non mailing address):
97 Wannamaker Ave
Essington, PA 19029
The seaplane base is owned an managed by Tinicum Township. Township Manager is David Schrieber at 610-521-3530.
The Aero Club of Pennsylvania maintains this website and is advocating for continued operations. Use the form below or contact Rob Dant at this email or leave message at 484-301-0879.
Mail: mailbox@phillyseaplanebase.com
Social Media: Facebook (friends of seaplane base)
Google Groups: phillyseaplanebase-group
Related organizations:
Tinicum Township
The Lazaretto
Tinicum Township Historical Society
Friends of Lazaretto
Send us a message: