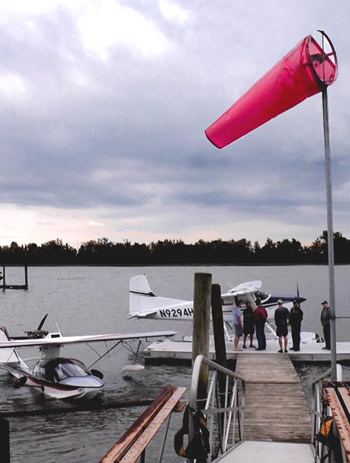 Fall Picnic & History Event: 
Invitation:
October 3, 2015, 10:00AM – 5:00PM.
Activities will move inside for this event on Saturday to the community room at the fire house at 77 Wannamaker Avenue.
Activities will take place at the Essington Seaplane Base including a picnic and a history event celebrating 100 years of aviation at this location. There will be presentations and displays all day. Some seaplane activity is expected. Fly in, Drive In. Participating pilots will receive a commemorative 100th anniversary coin from the "Saving Hallowed Ground" organization. Low tide at mid day will preclude ramp operations until after 4PM. The floating dock is available all day. High tide is 6PM. Sunset 6:40PM.
10:00 The first Black Pilot
11:00 100 Years of Aviation in Delaware County
12:00 Lunch
1:00-5:00 Various Displays and Paranormal presentations
5:00 Military salute and flag lowering
Pilots: See Base Information.
Narrative:
The weather was not flyable, but that did not keep history and aviation buffs from attending this annual History and Mystery event held indoors at the adjacent firehouse. Displays and presentations were given throughout the day, some relating to aviation and others relating to history and paranormal interests. Lunch was served in the firehouse kitchen and break room.