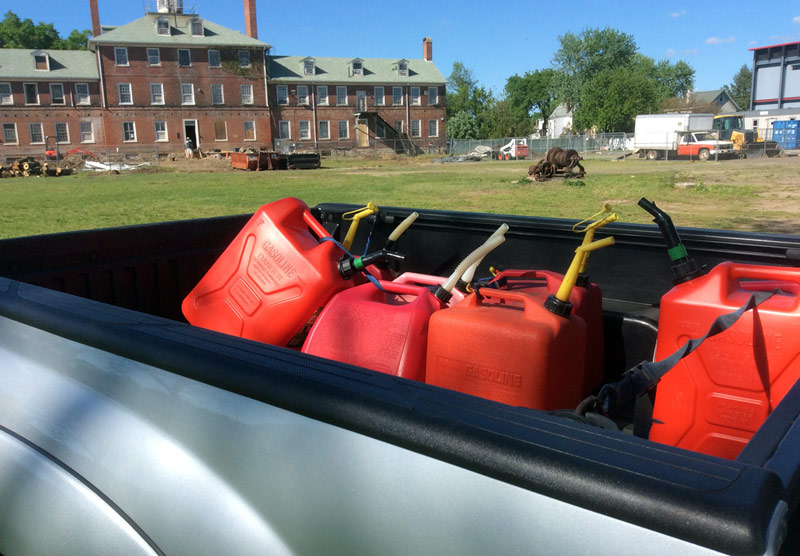 The seaplane base does not have fuel, but if someone needs some, we can arrange to ferry some jerry cans from a local airport. On May 3, 2017, a Cessna 172 was being ferried from Sarasota, Florida to Orilla, Quebec, a 1200NM trip. Brendan was ferrying the plane for its owner who uses it in Florida in the summer. John, the airport manager at Brandywine Airport offered to help arrange delivery of 45 gallons of 100LL to the seaplane base.
Brendan and his companion arrived around 2PM during gusty conditions and roughish seas. The tide was low, but depth at the floating dock is plenty for the C172 on PK floats. We had already carried the fuel down to the dock when they arrived and were greeted by myself, John, Walt and Pat.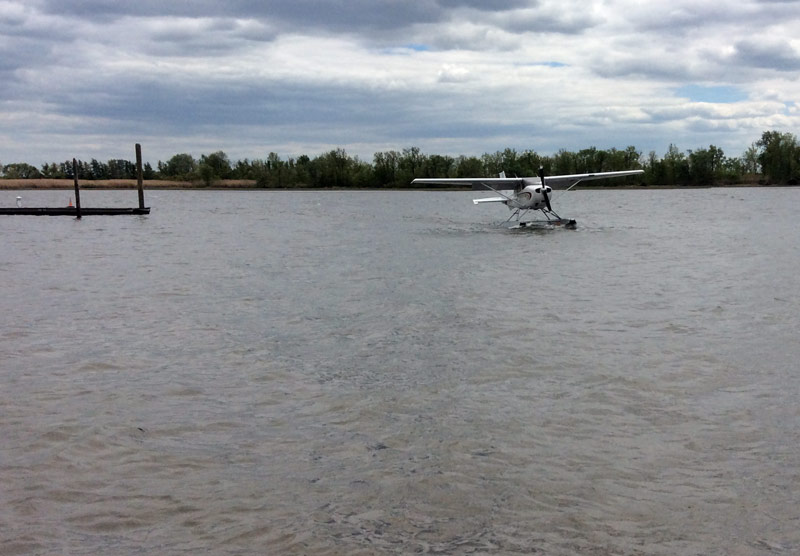 Brendan stepped up on the fuel steps while we hoisted the cans up to him. They had arrived from Lake Country Regional in southern Virginia, about a 3 hour flight. The main tanks took 25 gallons. We then proceeded to fill his four jerry cans for another 20 gallons. Our 45 gallons was just the perfect amount to get them the maximum fuel load they could take.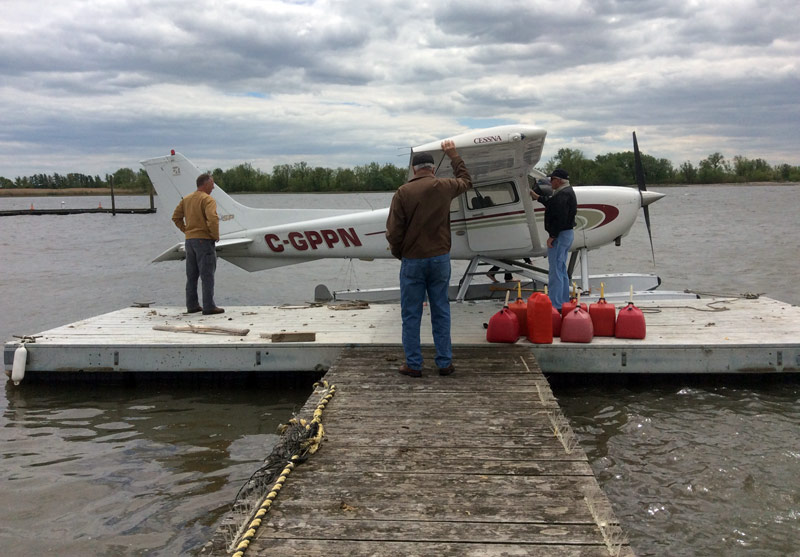 We invited them to lunch at Romano's just up the street, while suggesting subsequent stops along the way to Quebec. Weather in Toronto was rainy, so they planned to say overnight somewhere. Where better than the birthplace of modern seaplanes, Hammondsport, New York, on the banks of Keuka Lake. I called up Ron at the Keuka Lakeside Inn, where I stay each year for the Fall Seaplane Homecoming there. There was plenty of room and open docks for the seaplane. It should be a perfect place to overnight.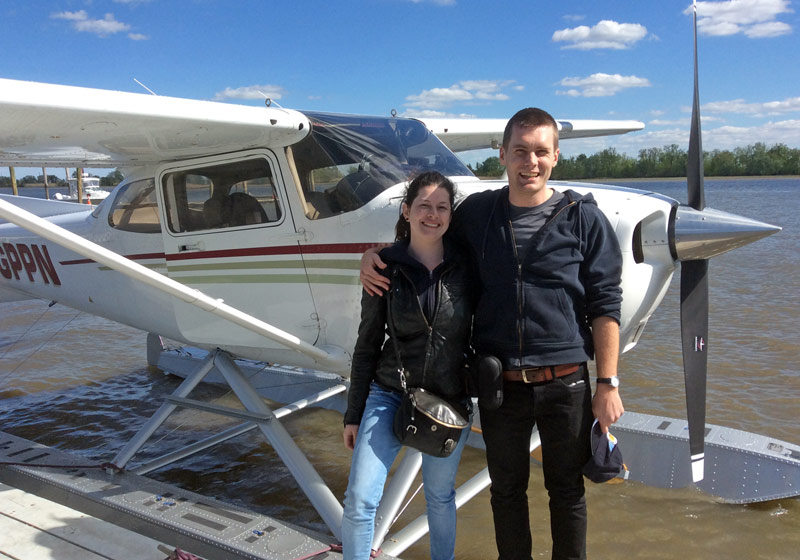 After consuming the famous Stromboli's, some fresh coffee and a quick smoke, Brendan and his friend were on their way. They will likely be back in the fall on the way south to repeat the adventures of flying a straight floated seaplane cross country.