Invitation:
June 18, 2016, 10AM – 2PM. High tide: 12:30PM.
We are planning a Splash-In and cook out at the seaplane base on Saturday. Drop us a line if you are interested in this event. If you think you might fly in, we'd love to know. mailbox@phillyseaplanebase.com
Pilots: The floating doc is in good shape and can accommodate a couple aircraft. The gravel ramp will be smoothed and cleared and should be good during mid to high tide. High tide is around noon on event day, so the best window is 10AM-2:00PM. See more info here on our flight patterns: Base Info. If the winds are out of the east and Philly is using runway 9R, caution wake turbulence.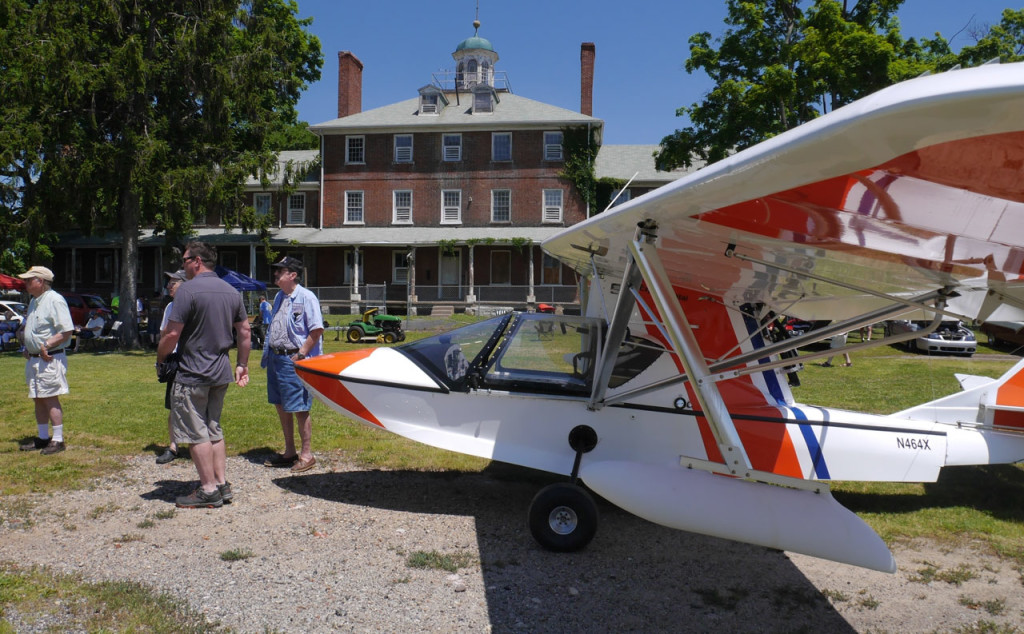 Searey at Lazaretto, 2016
Narrative:
WaterFlyingMagazineArticle [600KB PDF]
Winds were calm, skies were clear, the ramp cleaned up and conditions perfect for our second annual summer splash-in at the Essington Seaplane Base. Our first visitor at 9:30 was Rich's Adventura II from New Garden Flying Field. It was mid-tide and the small wheels on the Adventura had issues with a fews of larger stones and bricks on the gravel ramp, but Rich powered through and got to dry land. By this time, a number of classic cars had arrived from a Delaware County club, and many other visitors arrived by car…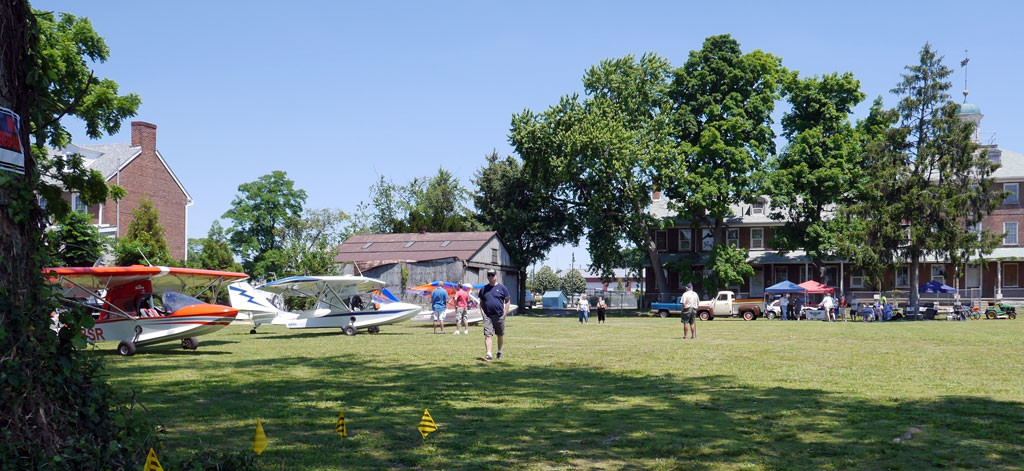 It was another hour and a half before other pilots flew in, but they started coming in quickly. Bob and Kevin in their Searey from Pennridge, Bert from Middletown, DE, Helen from Bay Bridge, Bert from Wilmington, DE, and Chuck from Ocean City, NJ.
Five flying boats lined both sides of the freshly mowed grass at the historic 1799 Lazaretto house. We fired up two grills and fed the approximate 75 visitors with burgers, dogs and kielbasa. It was nice to see quite of few local families that brought their kids to see the seaplanes.
To top it off, we cracked open the cooler loaded with dry ice and offered free ice cream to all visitors, including a crew of Pennsylvania Department of Transportation road crew who were parked at the site waiting to get back on a nearby highway project.
Although real improvements at the seaplane base are probably a couple years away, it was nice to see so much seaplane activity here, if only for a few hours. Thanks to all who helped make it happen.