Saturday, 11AM- 3PM. High tide 1:00PM.
Rain Date, Sunday, 11AM-3PM. High tide 1:48PM.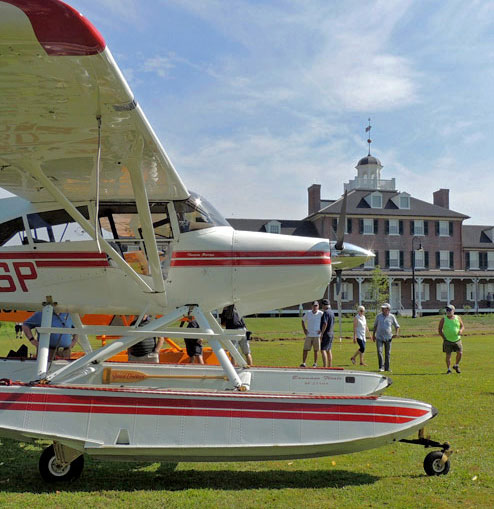 We are planning a Splash-In and BBQ at the Essington Seaplane Base on August 7. Open to the public. If you think you might fly in, we'd love to know. mailbox@phillyseaplanebase.com
Pilots: We plan to have the floating doc in good shape to accommodate a couple aircraft. The gravel ramp will be smoothed and cleared and should be good during mid to high tide. High tide is around 1:00PM on Saturday, so the best window is 11AM-3:00PM for anything other than a tailwheel amphibious. For a Sunday event, ramp usage would be Noon-4PM.
See more info on flight patterns under "Base Info". Note: The event could be cancelled by Presidential TFR if the President is in town that weekend.